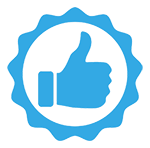 Book Now & Pay On Arrival
Secure your spot while staying flexible!

Free cancellation
Up to 24 hours in advance for a full refund.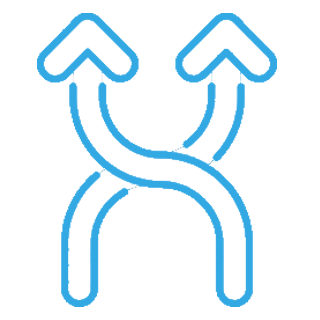 Ultimate Flexibility
Fully Customizable – Private Guided Tours!
Taj Mahal Tour Packages

Feedback From Our Travelers.
Quick Enquiry
Experience The Beauty of Taj With Our Best of Best - Taj Mahal Tour Packages
The splendid Taj Mahal is situated on the banks of the Yamuna River. It's India's maximum acknowledged monument and is likewise one of the Seven Wonders of the World. The monument dates again to 1632 and is certainly a tomb that includes the frame of Mumtaz Mahal—the spouse of Mughal emperor Shah Jahan. He had it constructed as an ode to his love for her. It's produced from marble and took 22 years and 20 000 employees to complete. Words can't do the Taj Mahal justice, its great element really needs to be visible to be appreciated.
Travelers can take a day trip to Agra City or go for Taj Mahal Tour from Delhi. In the little time available, they can try to discover love, for which this city is renowned worldwide.
"The Taj Mahal is, beyond the power of words to say it, a lovely thing, perhaps the loveliest of things." – Salman Rushdie
Frequently Asked Questions
How to Visit the Taj Mahal from Delhi?
Delhi to Taj Mahal By Train: Agra is well connected by rail. The main railway station is Agra Cantt. High-speed Gatimaan Express & Shatabdi Express services operate from Delhi every day. Travelers Can easily experience a ride on a train with our best of best  Taj Mahal Tour by Train Package.
Delhi to Taj Mahal By Car: The Yamuna Expressway opened in August 2012 and has reduced the travel time by road from Delhi to Agra to under three hours. so you can easily plan your last-minute trip from Delhi by our Best Selling Taj Mahal tour by Car Package.
What to see in Agra during Taj Mahal Tour?
The main allure in Agra is undoubted, the Taj Mahal. However, there is a "world"  beyond this magnificent monument that provides immense fuel for tourism activities in Agra. Mughal Rulers had made countless diamonds in the city during his rule which, right up 'til now, draw in travelers en masse. Appreciate the rich Mughal design and get the hang of riveting verifiable realities about Agra. Here is a rundown of the tourism destinations in Agra that you should investigate during the excursion to this lovely city.
Sikandra (Emperor Akbar tomb)

Mariam Tomb (Emperor Akbar's wife tomb)

Itmad-ud-Daulah tomb

Mehtab Baag (moon garden)

Fathehpur Sikri (capital city of Emperor Akbar)

Jama Masjid

Cheeni Ka Roza, and many more beautiful places.
Agra can also be a great place for shopaholics. you can head to some of the city's famous shopping streets like Sadar Bazaar and Mughal Bazaar to shop for ethnic clothing, leather goods, shoes & accessories. Also, if you want to buy some authentic Indian spices, you must visit the spice market.
What's the Best Time to do Taj Mahal Tour?
The finest time is from November to March or else it will be hot or rainy. Though you can also get some excellent off-season discounts.
The Taj Mahal appears to gradationally alter its color in the changing light of the day. It's well worth the effort to get up beforehand and spend daylight there, as it majestically reveals itself.
Visiting around dawn will also enable you to beat the huge crowds that start arriving latterly in the morning. you can easily Experience the Taj Mahal Sunrise view with our Highest Selling Taj Mahal Sunrise Tour From Delhi Package.