India, one of the well-known country for its festivals, culture, history. For all the lovers of India out there Taj Mahal day tour is waiting for you at this point of time when you have the opportunity to be a part of the colourful and exciting celebration of one of the most beautiful festivals of India that is Holi.
If you are planning to visit Agra, India this is the most favourable time as the weather is beautiful and Holi celebration is on its way. Not only you can see or celebrate the Holi in Agra but in fact nearby Agra there are Mathura and Vrindavan which are a centre of attraction on Holi, as these are considered as the religious cities of India.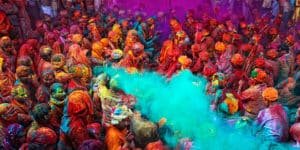 So to be a part of beautiful religious and cultural atmosphere and to make your Taj Mahal day tour worthful you must visit these religious places with your family and friends and enjoy the breathtaking and fun-filled festival and prayers out there.The aura at the time of Holi in India will leave you enchanted it will definitely add to your life's beautiful memories and experiences.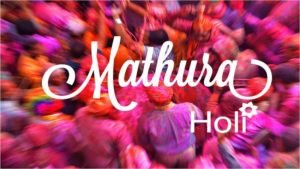 People from all corners of India rather, world gather at Mathura-Vrindavan every year to feel the essence of Holi in the land of Krishna.This is a festival underlying feelings of the fun-frolic, love and devotion.With an immensely strong bonding with Lord Krishna, people of Mathura and Vrindavan celebrate Holi over a week. Drenched in the colours of Holi people can be found totally immersed in the spirit of devotion here. There is a tradition of applying colour to each other basically it is considered as a way of greeting each other and showing love towards each other.
In this Taj Mahal tour packages, you can experience the romantic and beautiful history of Shahjahan and Mumtaz in Taj Mahal to the Mythological story of romantic couple Lord Krishna and Radha. So don't waste your time searching for tours here and there if you are craving for visiting India this is the right time and right place for you, your family and friends.
Customize your own tour package with your selected places just give your details at contact@indiatajtours.com or Whatsapp Us +91-9927507868.