Things To Do in Agra on a Taj Mahal Day Tour
If you have a question in your mind Where is Taj Mahal? then here is your answer with full details that make your work easy to plan a Taj Mahal Day Tour. Agra houses the magnificent Taj Mahal, which is known as one of the Seven Wonders of the World. None the less Taj Mahal adds to the beauty of Agra and made city one of the most sought-after tourist's destinations in the world.
Well, well if you dreamt to witness the beauty of Taj and haven't been yet, you are surely missing on something very grand and beautiful; and we would suggest you plan a day trip to Taj Mahal ASAP!
---
Hand Picked Taj Mahal Tour Packages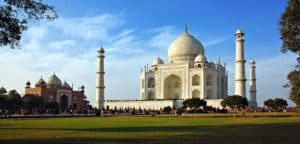 Sunrise Taj Mahal Tour From Delhi
---
Here are those SEVEN things that you must be aware of before you plan a Day Trip to Taj Mahal…!
1. Sunset and sunrise view of Taj Mahal
There are no as such time particularly to visit Taj Mahal because every weather does justice to the view differently. As the summers have been started the sun is all set to shine beautifully adding to the beauty of Taj Mahal. We would definitely suggest you witness the sunset and sunrise view of Taj Mahal. Your experience will be worthful and will definitely add to your memories.
2. How to Reach Agra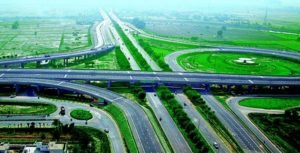 Agra is 204 km from Delhi, 235 km from Jaipur and 125 km from Gwalior – these three places are the main tourism hubs surrounding Agra. The most popular method of reaching Agra from Delhi is by train (2 to 3 hours) and road ( 3 to 4 hours), from Jaipur by road (5 to 6 hours) and train (4 hours), and Gwalior (train 1 hour) and road (2 hours).
3. Local Sightseeing In Agra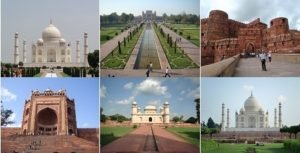 Most probably people visit Agra to witness the mesmerizing view of Taj Mahal but none the less, the beauty of the city of love is endless as it houses several historical monuments that you should look forward to.
Those Buildings are:
Agra Fort
Jama Masjid
Fatehpur Sikri
Itmad-Ud-Daulah's Tomb
Akbar's Tomb
Jodha Bai Ka Rauza
4. Wander around in the Beautiful Gardens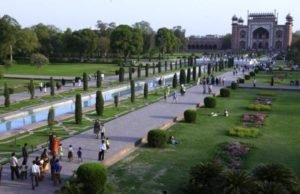 Not only Taj Mahal or other monuments where you can witness the Mughal and Persian architecture but in gardens as well. The spectacular Mughal Gardens influenced by Persian architecture are part of Agra's rich cultural inheritance. You must visit the following gardens of Agra:
Ram Bagh
Mehtab Bagh
Taj Mahal Garden
Shah Jahan Bagh
5.Found yourself hungry
If you are in India's any part you are not more than few meters away from food. From roads to streets you can have best Indian food that too typical one at cheapest prices as the concept is served with love. Not just the street one if you are craving for the posh or royal treatment, a huge aspect of the City of Love 'Agra' is the culinary experience the city offers. We are sure you will fall for the lip-smacking food of Agra.
We suggest you try the following things when in Agra:
Bedai Sabzi & Jalebi
Aloo Bhalla & Bhel Puri at Chat Gali
Crispy Dalmoth
Paratha at Ram Babu Paratha Bhandaar
Chicken Frankie at Mama Franky
6. Shopaholics: Tips for you
Once you are done with sightseeing and eating stuff, there you go for some shopping. As Agra is well known for its leather Shoes & Marble Inlay work
Visit the following shopping junctions:
Sadar Bazaar for Leather Goods
Kinari Bazaar for Handicrafts & Marble Work
Subhash Bazaar for Silk Sarees
Shoe market for Leather Shoes
7. For Sweet lovers: Pethas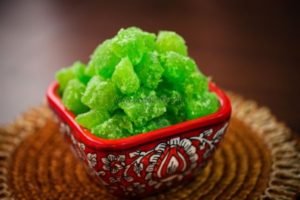 Agra is well known for several things and one of them is its juicy Pethas which are famous all across the globe. The most well-known shop for purchasing best Petha is 'Panchi Petha'. Petha is available in vast variety and tastes heavenly. You can pick from Kesar Petha, Pan petha, Gulab Laddu, Kesar Petha and much more. We would definitely advise you to pick some Pethas for your friends and family.
I am sure this information is gonna be helpful for those who are out and about or seeking for the Same Day trip to Agra.

---
Things To Do In Agra in One Day
Book your Taj Mahal Tour From Delhi
Call 24 Hours
for urgent booking 
E.mail – contact@indiatajtours.com